Published 8 October 2015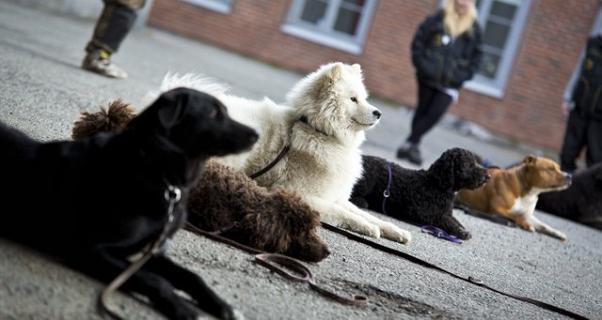 Course Date : 22. januar 2016
Do you want to learn more about dog training?
Our instructor course is adapted to both those who want to become an instructor, and those who just wants to learn more about dogs for your own benefit.
You can either choose to take the course modules individually, or as a complete package.
The course goes over 10 weekend meetings in a year.
Want to be part of Norway's best instructor training?
Oslo Hundeskole was founded by Geir Marring in 1992, and instructor course started in 1994. Our goal since we started the instructor training in 1994 has been to be part of, and give our contribution to the development of dog training in Norway. Oslo Hundeskole departments recruit primarily instructors from the instructor courses. All candidates are given a practice period to practice in Oslo Hundeskole. This is an opportunity to learn how to handle different types of dogs of all ages and learning to keep a course! Here you participate as an observer and eventually you can be a help instructor at our standard courses. Primarily can you try yourself in the puppy classes and basic course, but also in the everyday obedience and bronze marked course. Sign up today to secure your place!
Instructor course hold in Oslo Hundeskole at Sinsen in Oslo, Hans Nielsen Hauge gate 50, 0481 Oslo.
If there are any questions please contact us on 988 89700 or instruktoerkurset@oslo-hundeskole.no.
Weekends, Instructor course, Spring 2016
Courses will be hold in these weekends. More information is coming when we are getting closer to the first weekend.
- 24. januar
- 28. februar
- 3. april
- 24. april
- 29. mai
- 19. juni
- 7. august
- 18. september
- 16. oktober
- 13. november
Times on the weekends
Friday: 18.30 - 22.00
Saturday, Sunday: 09.00 - 15.00
Prices
The course costs in full 15900, -
Price first semester: 7.950, - (deposit 1,000 kr at enrollment)
Price second semester 7950, -
If you only want to take one or two modules the price is kr. 6.300/module.
Registration is binding.