Published 11 March 2015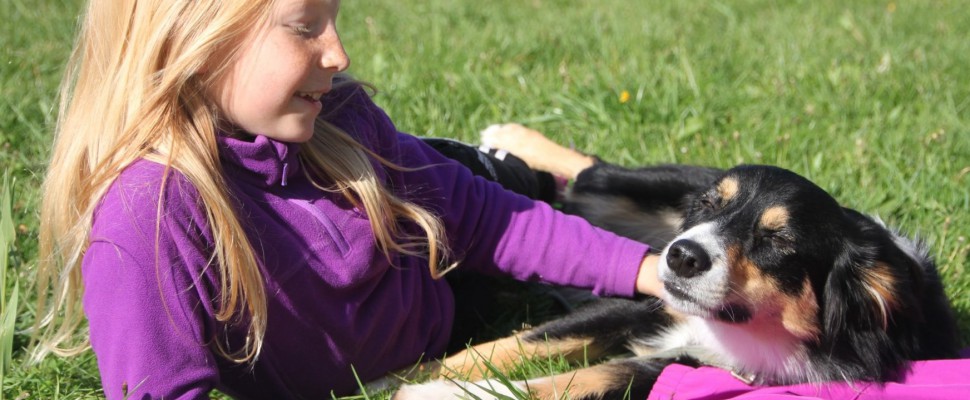 Course Date : 22. juni
Here we try to answer to the most asked questions about the Kids and Dogs camp.
Accomodation
Kids and Youth
We have nice newly renovated wooden houses in the farm, for the children and the youths to stay in. We use separate sleeping quarters for boys and girls, children and youths.  The first camp day, we will ask the kids wishes where they would like to sleep. We don't want to separate friends.
Dogs
The dogs also have their own rooms. Some dogs calm down best on small safe places like in a cage, while others like a large dog kennels. It is important that the dogs also have a nice camp week, so quality kennel for the dogs is a high priority.
We have a tight schedule for the dogs all week, so therefore it is important that they rest on a sheltered, quiet room during the breaks.
Instructors
The instructors sleep in the same houses as the children, and in the immediate proximity of the youths.
Food
Kids and Youth
We make delicious and nutritious food for the children and the youth so they will have enough energy for the whole day. We also serve small snacks with fruit and water.
Dogs
For all dogs will be offered Royal Canin dry food, adapted to their needs, but you can bring your own dog food, if you so wish or if the dog has special needs.
How a camp day look like?
Wake up
Take the dogs out to pee.
Breakfast for the children/youth and dogs.
Walking the dogs.
Activities in the morning. For example: agility, obidience, teaching tricks for the dogs
Summary of the activities and review of the afternoon programs
Dinner
Freetime: play with the instructors, during this time the dogs have some rest
The afternoons activities
Summary of the day's activities
Evening meal time for the children/youth
Feeding the dogs
Evening walk with the dogs
Bedtime
Children/Youth will be divided in small groups when they will exercise with the dogs. This separation provide them better training and supervision.
ANSWERS TO FREQUENTLY ASKED QUESTIONS: 
We have five children/adult instructor. In addition, we have with us talented young instructors who help where needed.We are providing CPR courses and First Aid courses during the camp season. We work with Sinsen animal clinic, and we always have access to a vet. We are providing fire safety training for the kids and the youth at the first camp day. We have several other animals on the farm the kids can look after them if they so want.
If you still have any questions please contact us at tel.: 40483000 or send an email to barnoghund@oslo-hundeskole.no